Faculty and Administration
Ruth Barker grew up in Connecticut and studied at Connecticut Ballet before going to study at The School of American Ballet in New York. She went on to apprentice with the Pennsylvania Ballet. Ruth received a Bachelor of Fine Arts degree in dance from S.U.N.Y Purchase. She has taught at New Haven Ballet since 1987. She has also taught at Pioneer Valley Ballet in Northampton, Massachusetts and at East Street Ballet in Hadley, Massachusetts, which she founded with her husband, Noble.
Jeremy Cox began his training at New Haven Ballet at age four. In 1994 he was accepted into the School of American Ballet on scholarship where he trained for 5 years. Mr. Cox had the honor of training under esteemed teachers such as Stanley Williams, Richard Rapp, Peter Boal, Jock Soto, Suki Schorer, Susie Pilarre and Katrina Killian. During that time he received numerous awards for his dancing in Ballet, Jazz, Contemporary and Tap, one of them being the Presidential Scholarship, which President Clinton awarded him at the White House in 1998. He received a contract in 1999 by Edward Villella to join Miami City Ballet where he was promoted to Principal Dancer in 2006. He has had the privilege of performing principal roles by notable choreographers such as George Balanchine, Jerome Robins, Twyla Tharp, Paul Taylor, Anthony Tuter and Mark Morris to name a few. In 2010 Mr. Cox left Miami City Ballet to join Twyla Tharp in his Broadway debut as a principal in "Come Fly Away." After, he toured Europe and Japan as a guest artist with Miami City Ballet and Twyla Tharp. Mr. Cox joined the faculty of New Haven Ballet in 2014.
Children's Division Director
Christopher DeNofrio began his training in Woods Hole, MA under the tutelage of Klara Koenig. He holds a Bachelor of Fine Arts Degree in Dance from the Boston Conservatory and has danced for Ballet Theatre of Boston, Boston Ballet, Boston Dance Company, Indianapolis Ballet Theatre, Louisville Ballet and The Albany Berkshire Ballet. Mr. DeNofrio has been an instructor at Ballet Theatre of Boston, Louisville Ballet, Vancouver Academy of Music, and Ballet Etudes in Norwalk, CT. He is certified in Primary through Level 3 of the ABT National Training Curriculum.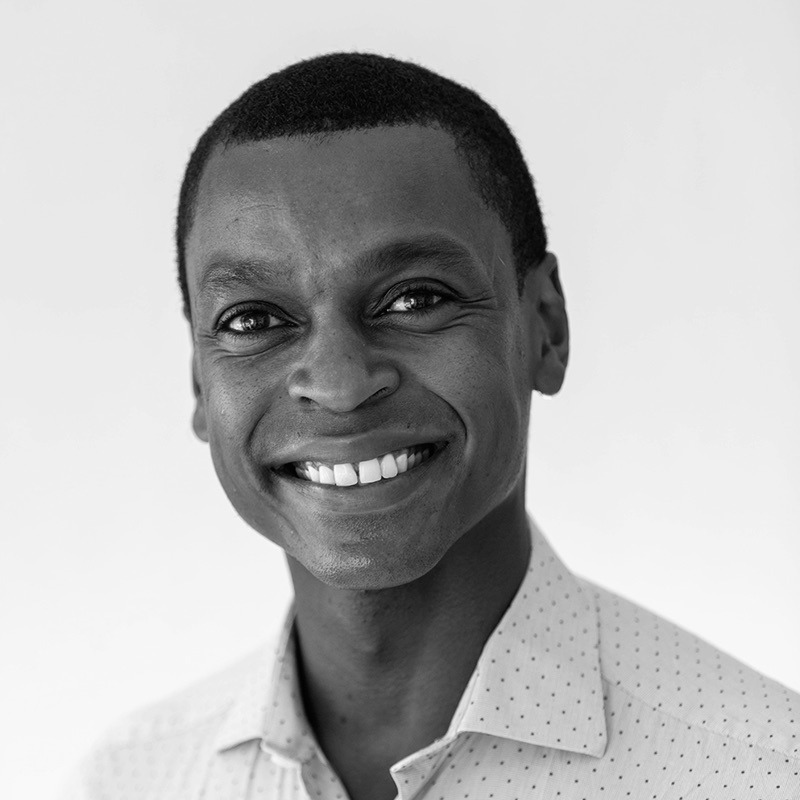 Damien Johnson is originally from Dallas, Texas. He received his early dance training from Kitty Carter, Booker T. Washington High School for the Performing and Visual Arts, and The Etkin-Atkinson School of Ballet. Mr. Johnson went on to study at The Rock School and The School of American Ballet, the official school of The New York City Ballet. As a professional dancer, Mr. Johnson has been a member of American Repertory Ballet, Dance Theatre of Harlem, New Chamber Ballet, Los Angeles Ballet, and London based Ballet Black where he was a principal dancer for 10 seasons. Since returning to the states in 2017, Mr. Johnson has performed with Madison Ballet, The Ashley Bouder Project, and The Suzanne Farrell Ballet. Mr. Johnson is a sought-after teacher who is certified in the American Ballet Theatre National Training Curriculum in Pre-Primary-Level 3 as well as classical Pilates through Power Pilates. He has also served as a National Visiting Fellow with the School of American Ballet and taught for many companies and dance institutions including The Central School of Ballet, Rambert School, Bermuda Civic Ballet, Lake Tahoe Dance Collective, Ballet Black, and Matthew Bourne's New Adventures. Mr. Johnson joined New Haven Ballet as a remote guest faculty member in January 2021.
Kerry Kincy is an artist, collaborating with private, state and non profit organizations throughout CT, teaching her expressive arts residency, Telling Voices, to children and adults in underserved and often invisible populations in the community, schools and residential treatment facilities. Ms. Kincy is a core faculty member with New Haven Ballet's Shared Abilities Outreach Program, where dancers with and without physical disabilities work in partnership to create performances. She has worked with the Judy Dworin Performance Project, Inc., and at York Women's Prison. She also performed in the professional version of Dreaming that was presented to the public at the Charter Oak Cultural Center. Ms. Kincy graduated from Trinity College with a self-designed degree in Learning, Movement, and Social Development, studied Expressive and Creative Art Therapies at Salve Regina, The New School and Movement Therapy at Antioch University and completed her Masters in Community Psychology at the University of New Haven.
Laura Manzella received her MFA in Choreography from Sarah Lawrence College and her BFA from The Boston Conservatory. Originally from Ct, she began her formal training at The School of Hartford Ballet. She has danced with Jose Mateo's Ballet Theatre, Ken Pierce Baroque Dance Co, Ballet New England, and Kathy Westwater, among others. Her choreographic, film, and collaborative work has been presented at several venues throughout NYC and beyond. In October 2019 she will co-present at the 2019 NDEO conference, The Creative Process: Choreography, Choice-Making, and Communication. Ms. Manzella is currently a faculty member at ACES/Educational Center of the Arts in New Haven, CT. She lives in Brooklyn, NY where she continues to choreograph, teach and make art. Ms. Manzella joined the faculty of New Haven Ballet in 2019.
Erica Ratkovicz is an alumna company member of The Rochester City Ballet. She began her principal training with The Timothy Draper Center for Dance Education. She performed numerous soloist and corps de ballet roles with Joffrey Ensemble, Boston Ballet, Hartford Ballet and Pittsburgh Ballet. She was a soloist in both a promotional film aired on Oprah and an unreleased film choreographed by Alex Tressor. Ms. Ratkovicz is the recipient of Platinum Medal awards as well as High Point and Overall competition scores from New York Dance Champions, Rochester Invitational, Rising Star, New York Dance Olympics, Star Power, North American Dance Experience and Starbound. Her modeling photos have been seen in Dance Teacher, Pointe Magazine, book covers, Discount Dance Supply, and Art Stone the Competitor. Ms. Ratkovicz is an instructor at Broadway Dance Center Children & Teen Program in NYC. She has been presented with Choreographer Awards from Nexstar, Beyond the Stars, Groove and Headliners and Entertainment Awards from Groove, Headliners, and Beyond the Stars Nationals. Ms. Ratkovicz is excited to bring her instruction and choreography to New Haven Ballet, having joined the faculty in 2020.
Originally from Germany, Patricia Seto-Weiss received her Artist Diploma from the Iwanson School of Contemporary Dance in Munich. Upon graduation she continued her studies at The Ailey School in New York. From 2008 to 2010 she was the artistic director of VQ Dance Productions, Inc. She has choreographed productions at Columbia University and The Juilliard School, and has collaborated with visual artists Annegret Hoch and Susanne Thiemann in New York and Germany. Ms. Seto-Weiss began her teaching career at Ballet Tech under the artistic direction of Eliot Feld. She created and taught the Teen Ballet Series at the Ailey Extension, the open dance program of the Alvin Ailey American Dance Theater, from its inception in 2007 until 2011. Ms. Seto-Weiss currently holds the position of Visiting Lecturer in the Theater Arts and Performance Studies Department at Brown University. She is on faculty at Chrystie Street Ballet Academy in New York City and has been teaching at New Haven Ballet since 2016. www.patriciasetoweiss.com
Marc Spielberger was trained at the Ballet Academy Munich, Heinz – Bosl Foundation under Konstanze Vernon. He danced with the Bavarian State Ballet in Munich and then the Staatsoper unter den Linden in Berlin before joining Miami City Ballet. There he performed as a Soloist under the direction of Edward Villella. He has danced at the Kennedy Center, the Music Center/L.A, New York City Center, the Chicago auditorium and the famous Theatre du Chatelet in Paris. He performed throughout Europe, China and Russia, performing works by Maurice Bejart, Roland Petit, Jerome Robbins, George Balanchine, Twyla Tharp, William Forsythe, John Neumeier, Twyla Tharp, Paul Taylor, Jiri Kilian, Nacho Duato, Edward Villella, Patrice Bart, Mark Baldwin, Peter Martins, and others. Since his retirement, he has taught for schools in Japan, Germany, France, Austria and ballet companies throughout the United States and Germany. Mr. Spielberger is also a noted choreographer. He has choreographed works for Miami City Ballet among others. His ballet "Sanctuary" won the Prix Noveau at the American Ballet Competition in 2009. In 2020 he took part in Central Pennsylvania Youth Ballet's teacher workshop, learning Marcia Dale Weary's syllabus under Darla Hoover's direction.
A New Haven native, Talia Vendetto received her ballet training at New Haven Ballet (NHB) from NHB Founder, Noble Barker, Marc Speilberger, former Soloist with Miami City Ballet, Jeremy Cox, former Principal with Miami City Ballet, and Lisa Sanborn, NHB Artistic Director. She also studied contemporary, jazz, and tap at Gloria Jean's Studio of Dance. She performed for five years as a member of the New Haven Ballet Company where she performed many Principal and Soloist roles and variations, including "Giselle" (Giselle), "Medora" and "Odalisque" (Le Corsaire), "Gamzatti" and "Third Shade" (La Bayadere), in addition to roles created for her by Tom Gold, former soloist with New York City Ballet (Joplin Suites; Symphonic Nonsense). Ms. Vendetto has performed as the Snow Queen, Dew Drop and numerous soloist and demi-soloist roles in New Haven Ballet's The Nutcracker at the historic Shubert Theater in New Haven. Ms. Vendetto joined the NHB faculty in 2016.
A native of Nicaragua, Alejandro Ulloa began his dance training at the Escuela Nacional de Ballet de Nicaragua under the direction of William Herrera. Mr. Ulloa performed as a principal dancer with Compañía Ballet de Nicaragua and was later invited to be part of the contemporary company Danza Contemporánea Universitaria UNAN-Managua. In 2015 he became co-producer, teacher, and choreographer for Compañía Ballet de Nicaragua, as well as a ballet and contemporary teacher at the Escuela Nacional de Ballet de Nicaragua. Mr. Ulloa has appeared as a guest artist for many companies, including Gainesville Ballet's production of Carmen and Danse Etoile's Le Bayadere in Costa Rica. He has also participated in festivals, including Jacob's Pillow Festival, among others. In 2016 he was awarded the "Artist of International Projection of the Year" by the Nicaraguan Artist Association. Mr. Ulloa currently performs with Connecticut Ballet and New England Ballet. Most recently, Mr. Ulloa co-founded Connecticut Theater Dance Company in Westport.
Musicians
James Teti – Accompanist
Guest Faculty
Sara Adams – Soloist New York City Ballet
Sean Suozzi – Soloist New York City Ballet
Jenna Lavin – Former Principal Atlanta Ballet and Faculty Ballet Academy East
Susan Pilarre – Former Soloist New York City Ballet and Faculty School of American Ballet
Katrina Killian – Former Soloist New York City Ballet and Faculty School of American Ballet
Kathryn Morgan – Former Soloist New York City Ballet
Deanna Seay – Former Principal Miami City Ballet and Faculty Boston Ballet School
Yang Hao – Hong Kong based contemporary dancer and Yale China Arts Fellow
Tom Gold – Former Soloist New York City Ballet and Founder/Artistic Director TomGoldDance
Emily Coates – Performed with New York City Ballet, Mikhail Baryshnikov, Twyla Tharp, and Yvonne Rainer. Lecturer, Theater Studies and director of the dance studies curriculum, Yale University.
Daniel Ulbricht – Principal Dancer New York City Ballet.
Joan Kunsch – Nutmeg Conservatory
Joanne Whitehill – Burklyn Ballet
Kathy Sullivan – STEPS on Broadway
Brad Roth – Artistic Director for dancing day and New Haven Ballet's Shared Ability Maestro
Larissa Ponomarenko – Ballet Mistress and former Principal Dancer, Boston Ballet
Miro Magloire – Artistic Director New Chamber Ballet
Guest Musicians
David Bell – Accompanist
Lilia Khanina – Accompanist
70 Audubon Street | New Haven, CT 06510 | (203) 782-9038