Deanna Seay to Teach Master Class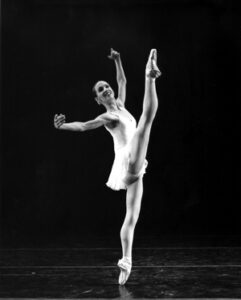 We are delighted to announce that former Miami City Ballet Principal Dancer, Deanna Seay, will teach a Master Class on Monday, October 12, 2015, from 5:45-7:15 pm for NHB level 7 & 8 students in Danspace, 70 Audubon Street, New Haven.
Deanna Seay Bio —
Deanna Seay began her ballet training at age four in Jacksonville, Florida with Marta Jackson. After her family relocated to Virginia, she continued her studies at the School of the Richmond Ballet with Patricia Dodd, and then later with Christine Busch. She went on to attend the (University of) North Carolina School of the Arts as a scholarship student, training with teachers such as Fanchon Cordell, Robert Lindgren, Duncan Noble, Susan McCullough, Joan Saunders, Melissa Hayden, Frank Smith and Melinda Lawrence. In January of 1989, she received a Level 3 award at the Arts Recognition and Talent Search sponsored by the National Foundation for Advancement in the Arts. She graduated from (U)NCSA in May of that year and then joined Miami City Ballet as a member of the corps in August, 1989.
Ms. Seay danced with the Miami City Ballet, under the direction of Edward Villella, for twenty-one years, becoming a Principal Dancer in 1998. She was featured extensively throughout the repertoire in works by George Balanchine, Jerome Robbins, Twyla Tharp, Paul Taylor, Frederick Ashton, and Anthony Tudor. In addition to working closely with Mr. Villella on many roles, she also worked with coaches such as Bart Cook, Maria Calegari, Violette Verdy, Pat Neary, Suzanne Farrell, Susan Pilarre, and Susie Hendl, and in 1999 was chosen to work with Maria Tallchief for the Balanchine Foundation Interpreter's Archive. Dedicated to preserving Balanchine's key roles as interpreted by their originators, the Balanchine Foundation filmed Ms. Seay being coached by Ms. Tallchief in the principal female role of Allegro Brillante.
Ms. Seay began her teaching career while still a member of the Miami City Ballet, teaching in both the winter and summer programs. After retiring from performing in 2010, she began her association with the Boston Ballet School as a member of the summer faculty for SDP Newton. In the Fall of that same year, she joined the Cary Ballet Conservatory in Cary, NC as the Ballet Mistress, and became the Artistic Director of the Cary Ballet Company in 2011. She and her family relocated to Boston in 2014 after being invited to join the full-time faculty at Boston Ballet School.